Cheese cake with sour cherry jam is a quick and easy fresh dessert for the summer.
Everybody will love them and your friends will "upvote" your culinary skills.
Cheese cakes are firm favourites with young and old.
Very easy to make especially and if you choose YIAM's ready jams your will amaze.
You can serve in little bowls like a trifle but any way you serve it the taste will be great.
In lieu of jam you can use YIAM spoon sweets, it will be as good.
For the recipe that follows we will use YIAM's award winning sour cherry jam without sugar, the Gourmet Exhibition 2021 prize recipient.
For four servings.
300 gr. Cream cheese
100 gr. Fresh dairy cream
2-3 tea sp. Fine (icing) sugar
2 tea sp. lemon juice
2 tea sp. lemon zest
125 gr. biscuit crumbs (digestive type)
1 jar YIAM sour cherry jam without sugar
Instructions
Using a blender/mixer, work the  cream cheese, dairy cream and sugar to a fluffy mix.
Add the zest and lemon juice and stir a little more.
In your bowls or tall ice cream glasses put 2 full tbsp of biscuit crumbs then 2 full tbsp of the cream mix and top with 2 full tbsp Sour cherry jam.
Add more layers and fill more bowls.
Finally  cool cheese cake with sour cherry jam in the fridge for two hours until serving.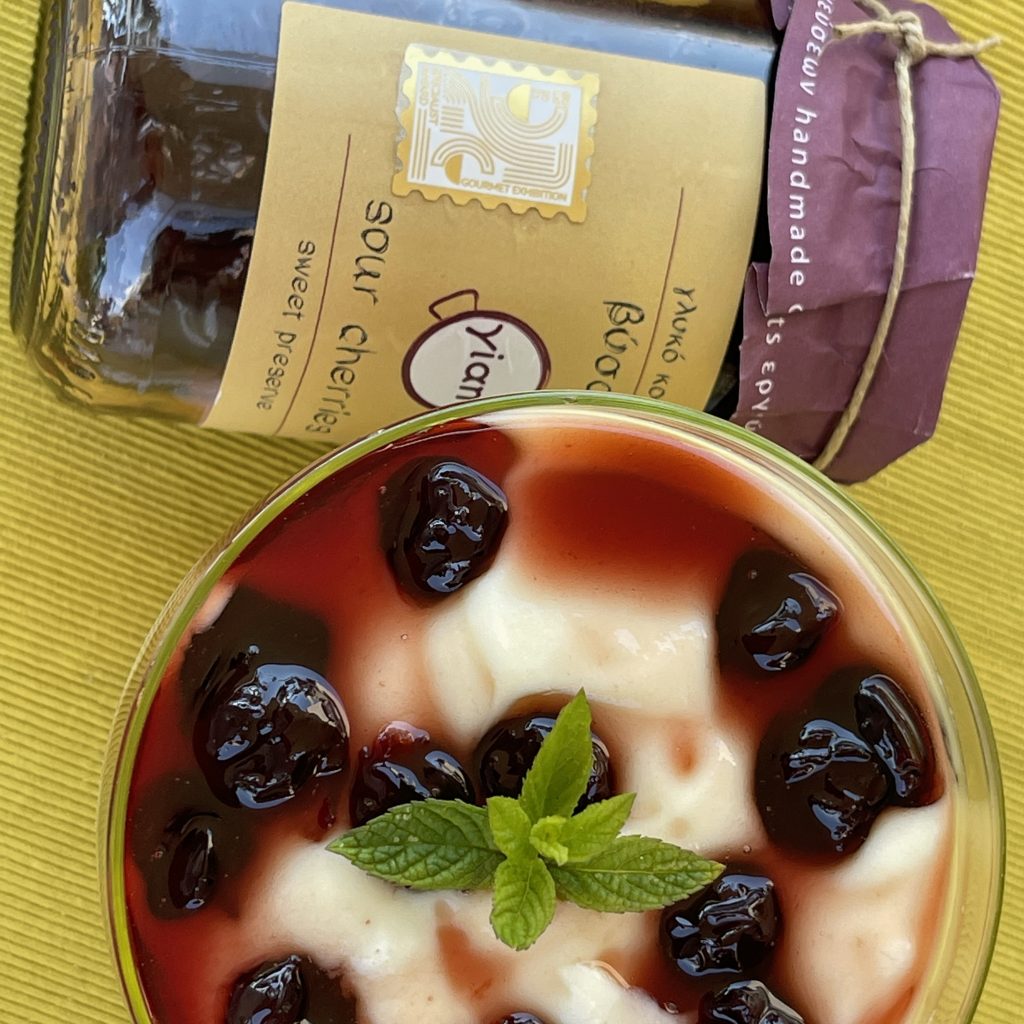 Drink a sweet wine from Manolidis winery or Samos Vin Doux